WHAT YOU NEED WHEN YOU NEED IT
Shining a light on the virtue of a hard day's work. No need to make a big deal about it, just doing what it takes to get the job done.
This coffee is for the working class, those who do what it takes to make the American dream a reality. Whether you're working a split shift of jetting off to your next adventure, this is everyone's cup of joe.
It's Time To Reinvent Convenience Coffee
Let your customers know you care about their needs while growing profitability. Split Shift Coffee Co. offers retailers the tools to meet consumer demand.
+32% Increase in Sales: retailers who switched to Split Shift experience an average increase of cup-per-day sales.
Give Them What They Want
80% of consumers choose their coffee destination before they leave home/work.
Brewed For The Weekend Warriors and The Split Shift Soliders
Raise your mug and join the movement - it's time to rethink what coffee can do for your store and your profits.
Point Of Sale
Split Shift's aesthetics were carefully crafted to be eye-catching and inviting to new consumers and demographics, while engaging to current customers.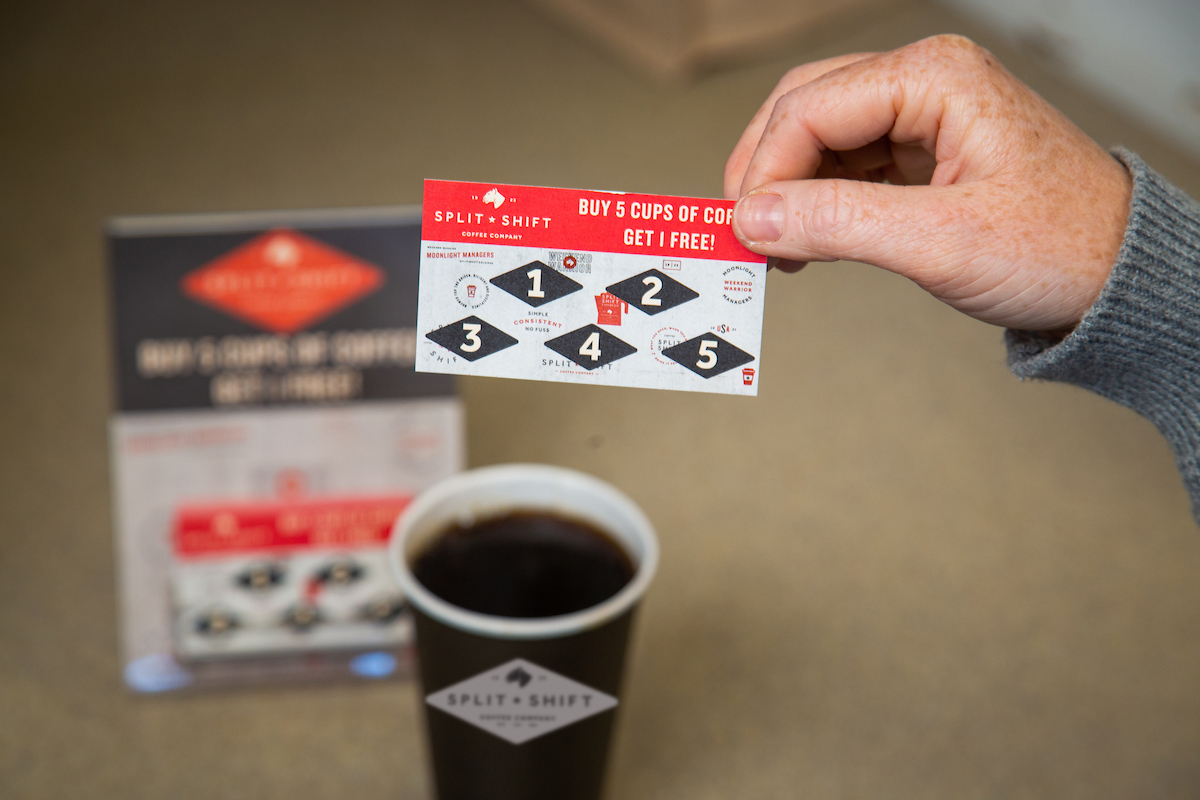 INTERESTED RETAILERS CAN CONTACT SPLIT SHIFT COFFEE THROUGH HARBOR WHOLESALE FOODS VIA:
Stephen Zirschky
Coffee Program Manager
Harbor Wholesale Foods
(360) 480 - 2198
stephenz@harborwholesale.com